About IICA
Inland Importers and Consumers Association (IICA) was founded in 2007 by Mr. Sudhir K Aggarwal. IICA is a National Association, representing the interest of all India's Ferrous & Non-Ferrous metals recycling industry and regional association of India like MRAI, ANMA, JEMMA, BNFM, BME, AIIFA with collective strength comprising over 15000 small, medium & large scale companies, directly and indirectly. IICA organize, promote and educate by organizing international conferences and seminars in INDIA with various Govt. Officials and Departments.
IICA is educating general public, its members and various stake holders to promote recycling activities in India in organized & environment friendly manner. We are also interacting with different Ministries to give recycling an Industry Status and bring all kinds of recycling activities like Iron & Steel recycling, Non-Ferrous metals recycling (like Copper, Aluminium scrap, etc.), Paper, Plastic, Cloth, Electronics recycling, other types of recycling etc. under one umbrella of Recycling Ministry, so that there is sustainable development in India. IICA is actively participating in recycling conferences in foreign countries and educating their Indian members
Here, IICA gives a brief synopsis of Recycling activities in India and the various issues faced by Indian Metal Recycling Industry and suggestions to the Govt. of India on possible solutions, as under.
Currently, this Metal Recycling activity is handled by five different Ministries in India.
Recycling truly is an adaptation of our Prime Minister's dream Project of "SWACH BHARAT" as well as "MAKE IN INDIA" Campaign.
Area Of Work
We act as a bridge between the industry and the government of India who facilitate the industry liaison with the government.
IICA is an important channel of communication for the Recycling Industry with the Government, National and International organizations. The Society works closely with all the concerned stake holders and actively participates in formulation of rules, regulations and policies related to the Automobile Industry.
With its regular and continuous interaction with international bodies and organizations it aims to facilitate up gradation of technical capabilities of the Indian Industry to match the best practice worldwide.
IICA also interacts with worldwide experts to assess the global trends and developments shaping the Recycling Industry. It has been actively pursuing issues likeHarmonisation of Safety and Emission Standards etc. Dissemination of information is an integral part of IICA'S activities, which it does through various publications, reports, seminars and conferences.
IICA provides a window to the Indian Recycling industry and aims to enhance exchanges and communication expand economics, trade and technical cooperation between the Recycling Industry and its international counterparts.
Our Mission
To promote green recycling of metal and scrap.


To preserve the natural ecosystem on which our future generation is dependant.


Facilitation of industry and track for developing and providing knowledge for simplest ways of recycling which are environment friendly.


To bridge the gap between industry, trade, government organization and various agencies.


IICA listen to recyclers ,traders and various Government officials to understand each and every challenge.


Promote the fundamental of recycling within the framework.


President Message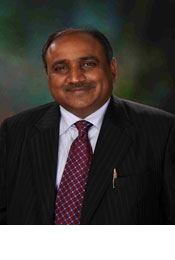 IICA has been active in environmental standards for 6 years from the time of its establishment and continues to build on its steady achievements until this day. A specific area of interest to me is in the recycling as recycling has been a common practice for most of human history. Industrialization spurred demand for affordable materials; which is only possible with the help of recycling, by using recycled material, instead of acquiring virgin material. Industries have now started making use of recycling technology, and work towards creating a recycling society.
In particular, IICA have been contributing greatly towards society by proactively developing a awareness in recycling business, making resources from scrap metals, which provide solutions to financial issues and of course resolve environmental issues.
The preservation of our environment is a responsibility that lies with each and every one of us. We must all play our part. Whether as individuals or as corporations, it is our combined responsibility to minimize waste, reuse all the resources that are available to us towards a sustainable tomorrow.
ACT TODAY FOR A BETTER TOMORROW, REDUCE, REUSE AND RECYCLE.
About President..